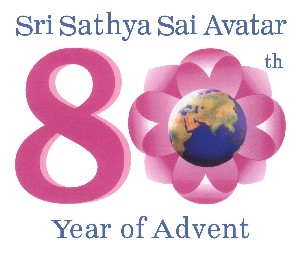 80th Birthday Celebrations of Bhagavan Sri Sathya Sai Baba
The Projects by
SHRI SATHYA SAI SEVA ORGANISATIONS
Maharashtra & Goa
& SRI SATHYA SAI TRUST
Maharashtra
---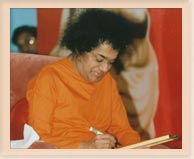 THE INNER SIGNIFICANCE
The 80th Birthday of BHAGAWAN is indeed a unique landmark in the Divine Mission.
The true celebration can only be in the form of initiating projects which have a long term deep impact of BHAGAWAN's message on the lives of man for several eons of time.
It should stand the test of clarity and relevance to the millions of humankind who probably will never have the opportunity to have the darshan of BHAGAWAN in the physical form. In this background, the Sri Sathya Sai Trust and the Organisation in Maharashtra proposes the following projects to be initiated and completed 80th Birthday of BHAGAWAN.
---
MUSICAL EVENING ON 29™ JANUARY. 2005
A PROGRAMME TO CREATE AWARENESS OF THE NAMASMARAN MOVEMENT OF SWAMI AND ITS IMPACT IN THE WORLD
Pandit Shivkumar has taken the initiative to hold this function to mark the launch of the 80th Birthday Celebrations of Swami in Mumbai.
The theme of the programme is the inner significance of Namasmaran as a movement propounded by Swami and its relevance in the modern context. At this program, it is proposed to release a book on BHAGAWAN's Namasmaran movement with personal experiences of leading musical artistes who have had the benefit of personal interaction with BHAGAWAN. It is also proposed to initiate an open scheme for research on the impact of spiritual and scientific effect of Namasmaran on the amelioration of man.